Live-in Labourers

Conditions of Construction



The project is aimed at documenting construction workers' living conditions in Bangalore, India, through alternative documentary techniques. It was initially developed within the framework of San Francisco's AA Visiting School. Using techniques like photogrammetry and aerial photography, sites were documented and compared to norms defined by the government.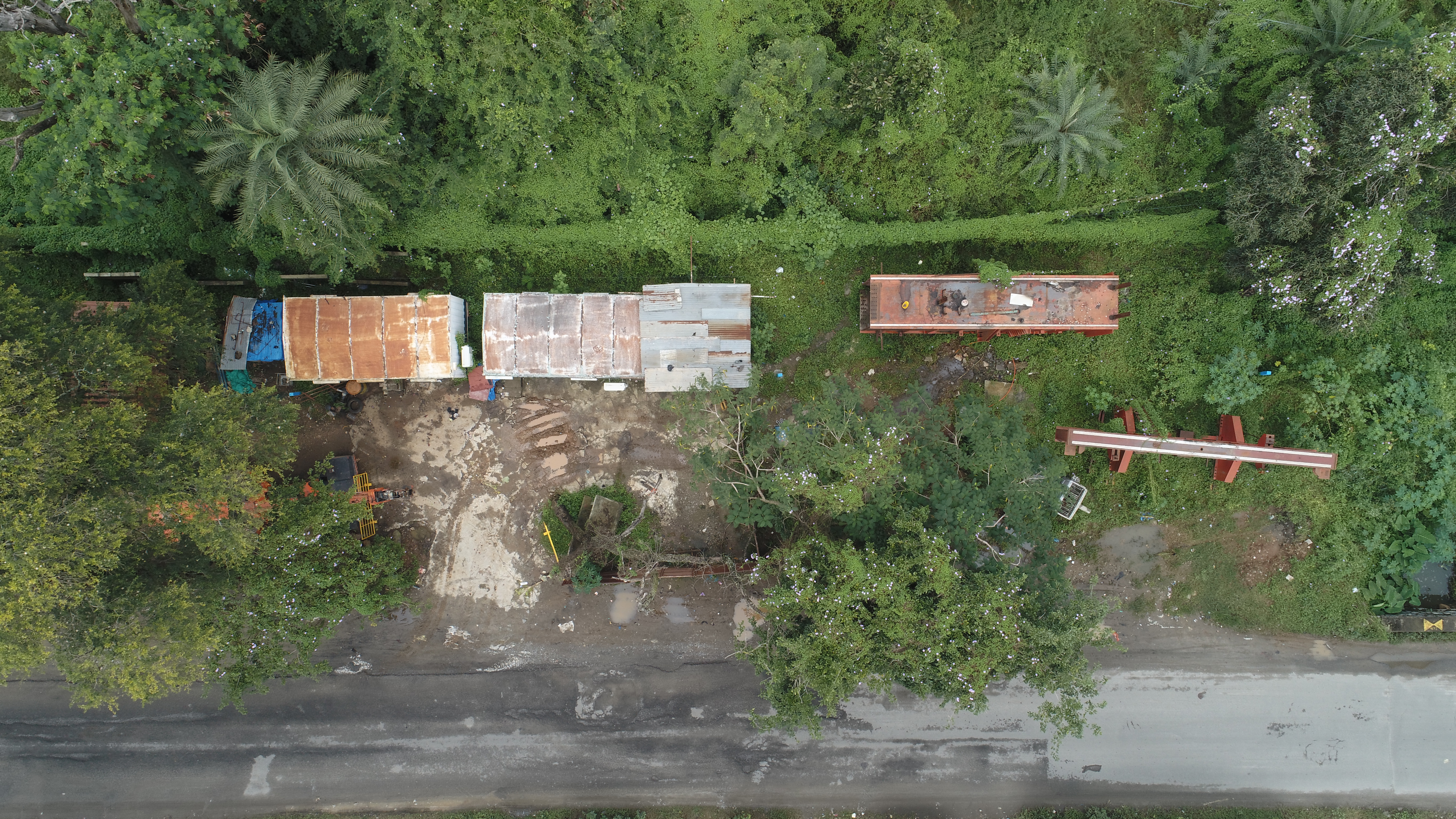 Aerial Photograph: Construction Workers' Settlement Crates
Context: On 25th March 2020, the government of India ordered a complete lockdown in light of the Covid-19 pandemic. For the first time the conditions of the migrant labourers were in the spotlight. A few months later, in the month of May, Bangalore's state government suspended construction work. In protest, workers declared a march back to their home towns but there was no other option, with the lack of money and food.

Live-in Labourers is a piece highlighting current spatial conditions as of September 2021. In order to situate the project within the construction industry, the project begins with an interactive model that draws from labour laws in order to understand the systemic treatment of migrant workers. There is a clear distance between paper and current conditions, this project maps a comparative study of 3D modelling of sanitized standards and existing conditions.

Interactive Model: Norms for Living Conditions
Video Stills and Drawings: Documenting On-site Conditions
Through fieldwork, the project situates itself both at the scale of an individual and the city. Construction is a permanent occurrence and typically takes place in neighborhoods that are still developing.

Using on-site footage, architectural drawings, 3D modelling, and photogrammetry, certain socio-political conditions have been highlighted.

Photogrammetry Fieldwork: Documenting On-site Conditions

Observations: It is clear that there are set patterns in the layout of houses, however, these are rarely constructed by the workers on ground. Each house, built with fly-ash concrete blocks and corrugated sheets, takes a total of 2-days to construct. Instead, mostly makeshift houses are constructed with corrugated, plywood boards, tarpaulin, and rope.
Conclusion: The agenda of this project is to highlight construction within our neighbourhoods, streets, and our homes so as to instigate a sense of care and responsibility among disconnected classes towards the conditions of construction workers, a series of works were produced to re-introduce them as 'neighbours'.


Video Stills and Renders: Projections on Domesticity
How was your house constructed and in what conditions?


Through projections over domestic spaces and elements, redefine them through the time and labour spent in making these spaces.

Walk around your house
Look for the imperfections
Some yours, some not
Your house has past lives
You are one of them
Step out of your house
Find the neighbour
who lives in an incomplete home
Step over the wet cement
Ask them where they're from
Video: Toolkit for Sharing Spaces