Human Nesting
Spaces for Comfort

Human Nesting is a simple game that uses personal items to build domesticity. Hoarding: the accumulation of objects, considered 'useful'. Our lives revolve around the act of collecting. Taking cue from birds, can we use such objects to create a homely space? The game was developed during a workshop held at digitalFutures.
Photogrammetry Models: Objects of Comfort
Objects of personal significance were gathered through photogrammetry that scaled to replace architectural elements.

A bottle of water can become a column; a pillow is a wall; a cup of tea could be your bathtub. These objects begin to hold a deeper meaning that align with your daily routine.
Plan: Understanding Scale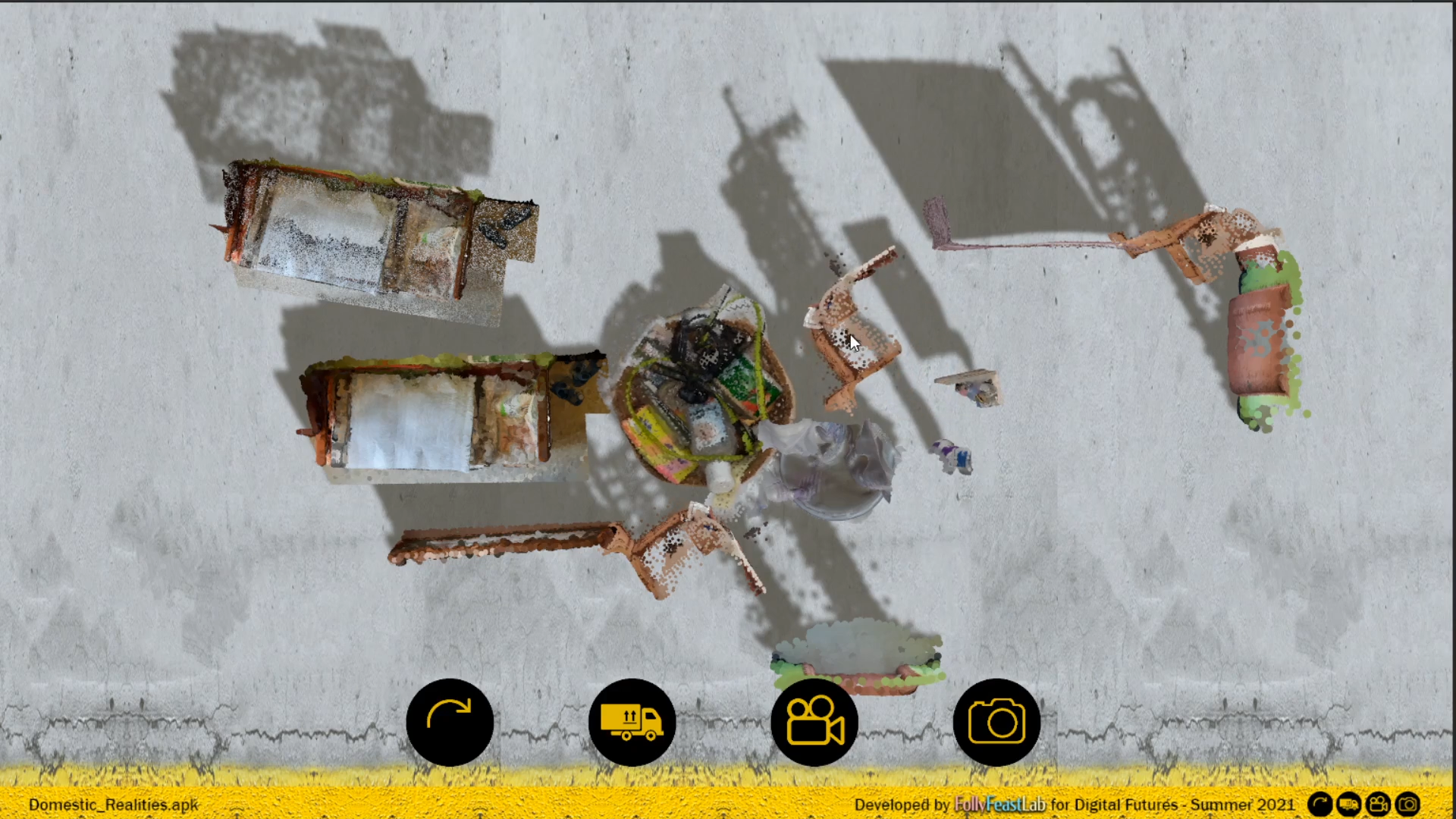 Gameplay Screenshot: Building Spaces
Gameplay and Animation: Objects in Scale